Dr. Shad R. Reif, B.Sc., D.C.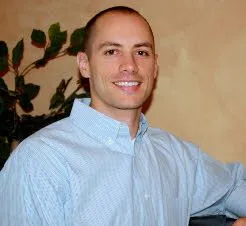 Dr. Reif received his Bachelor of Science from Colorado State University. He received his postgraduate doctorate in Chiropractic from the prestigious Palmer College of Chiropractic in Davenport, Iowa. While at Palmer, Dr. Reif traveled to Bolivia for a chiropractic mission trip. He graduated Magna Cum Laude and was a member of the Pi Tau Delta Chiropractic Honor Society and received a radiology recognition award. Dr. Reif practiced in Denver, Colorado at one of the most renowned healthcare facilities in Colorado where he worked alongside fellow Doctors of Chiropractic, internal medicine practitioners, neurologists, neurosurgeons, podiatrists, pediatricians, acupuncturists, dieticians, and physical therapists. Dr. Reif started Southwestern Chiropractic and Wellness Center here inWylie in 2007.
Dr. Reif is a practitioner in the Cox® Decompression technique that is medically renowned for treatment of low back pain, sciatica, and neck pain from disc herniations, protrusions, subluxations, and spinal stenosis. He is also a certified practitioner in Graston Technique which specializes in soft tissue mobilization which compliments the chiropractic adjustments and helps patients heal more efficiently. He was awarded his certificate for Acupuncture through the Acupuncture Society of America and also performs dry needling for musculoskeletal conditions. He is certified and accredited as a Texas Worker's Compensation physician. Dr. Reif is currently a member of the American Academy of Spinal Physicians, Texas Chiropractic Association, American Chiropractic Association, Wylie Chamber of Commerce, Wylie Evening Lions Club, and is an active member at his church and loves helping out with the communities.
In Dr. Reif's spare time, he enjoys spending time with his family, Brazilian Jiu Jitsu, working out, supporting the local schools, camping, fishing, hiking, mountain biking, and snowboarding.
If you have any questions about our Wylie chiropractor, or would like to learn more about chiropractic care at Southwestern Chiropractic and Wellness Center, please call us at 972-429-4677 today!